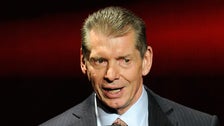 "When I turn 77, I feel like it's time for me to step down as Chairman and CEO of WWE." – McMahon said in a statement.
"Over the years it has been my privilege to help WWE bring you joy, inspire, excite, surprise and always entertain you. I would like to thank my family for being a huge contributor to our success, and I would also like to thank all of our former and current superstars and employees for their dedication and passion for our brand. Most importantly, I would like to thank our fans for letting us into their homes every week and choosing entertainment. I deeply appreciate and admire our generations of fans around the world who have loved, currently enjoy and sometimes even enjoy our form of sports entertainment."
McMahon noted in a statement that he is still the majority shareholder.
Stephanie McMahon, Vince's daughter, will become CEO and chairman of the board.
McMahon was married to Linda McMahon, co-founder of WWE. since 1966.
Last month, McMahon "voluntarily resigned" as CEO and chairman of WWE during a board investigation into alleged misconduct by a former employee. The professional wrestling mogul allegedly paid the former paralegal $3 million in a "hushed" deal to cover up their romance. Wall Street Magazine reported at the time.
The Wall Street Journal later informed that McMahon agreed to pay more than $12 million over the past 16 years to quell allegations of sexual harassment and infidelity against four women, all of whom were affiliated with the WWE.
Misconduct allegations include another case, as well as McMahon sending unwanted nude photos to a WWE contractor. The former wrestler also claimed that McMahon forced her to perform oral sex. The former wrestler said McMahon then demoted her and later refused to renew her contract when she resisted further sexual contact with him.
Until announcing his departure on Friday, McMahon remained head of the creative department.