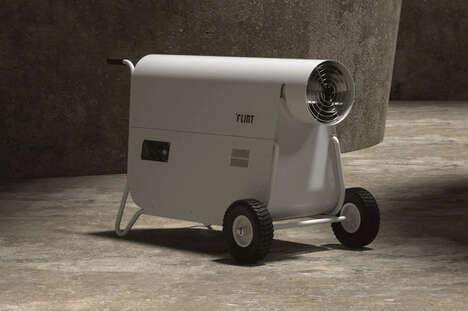 Bio Heater is a minimalist mobile heater designed with the Asian market in mind to provide a clean alternative to coal and kerosene heaters for the home.
The device supports a movable structure due to its two-wheeled design and can be moved in the same way as a wheelbarrow. The device uses used cooking oil, animal fat, coffee oil and any other waste oils, making it a cost effective and greener alternative to existing solutions on the market.
"Bio Heater" is a development by Unichest's Jo Sung Hwan, Lee Soo Yeol, Park Yong Geun, Yang Shi Hoon, and Lee Hyun Joo, developed for Flint Lab. The heater is designed in several different color options to keep consumers interested, including silver, black and orange.