From Netherlands Bureau for Economic Policy Analysis (CPB), world trade volume until April 2022: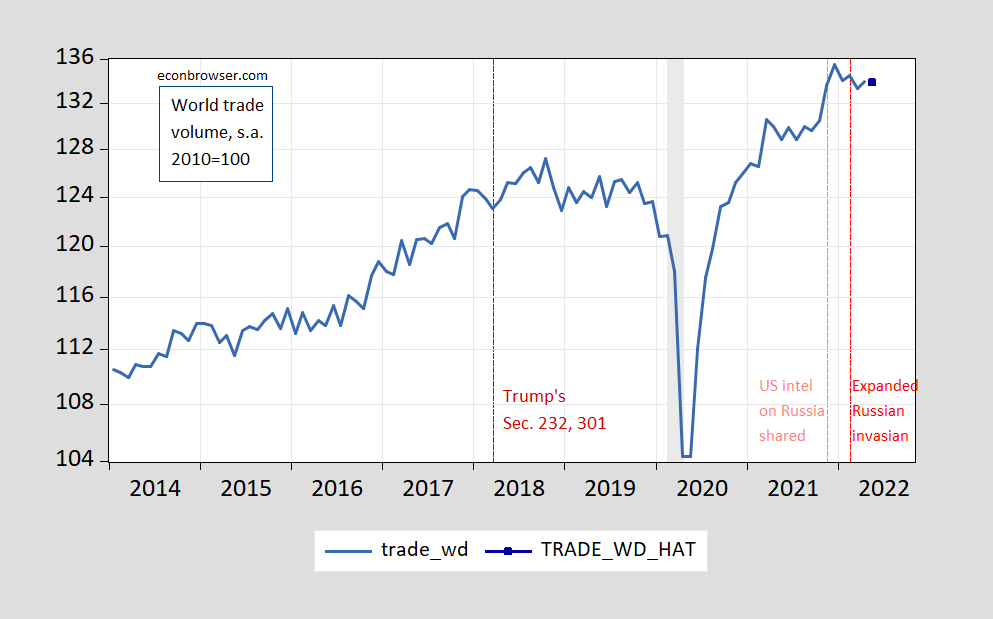 Figure 1: World trade volume, 2010 = 100 (blue), forecast using ECM (blue square). The NBER determined the peak and trough dates for the US recession, shaded in grey. Source: CPB Netherlands, NBER and author's calculations.
The volume of world trade has been declining since December 2021, seasonally adjusted. My forecast, based on lagged (log) levels of global trade and the container throughput index, and the first difference in log container throughput, is a slight decline in May trade (May data will be released by CPB on Monday).
It is interesting to note that trade was growing before fears of Russian aggression intensified in November. Trade volumes declined after the invasion. It is also interesting that trade volumes declined long before the 2020 recession, and in fact one can date the local high to a few months after the first round of Section 301 tariffs went into effect (thank you Trump!).