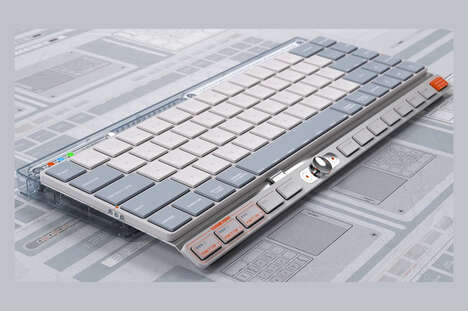 This modular keyboard concept was designed by Zhang Zhirui as a peripheral for a wide range of users, but especially for professionals, to improve their workflow.
The keyboard supports keyless design (TKL) but can be paired with a numeric keypad for those who need it for various tasks. The device can also be paired with a trackpad, further enhancing the modular nature of the peripheral. This would eliminate the need for a traditional mouse to further save desktop space.
The modular keyboard concept maintains a transparent design that highlights an almost cyberpunk aesthetic that users can admire. The keyboard places function keys and additional switches in an area just below the space bar to further simplify access.