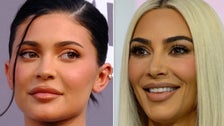 The head of Instagram weighs the future of the platform after celebrities Kim Kardashian as well as Kylie Jenner criticized the changes to the app.
Kardashian and Jenner, who are among the ten most followed users of the app, shared the post with his fans which read "Make Instagram Instagram Again". The post, created by photographer @illuminati, asked the platform to stop trying to be like its video-sharing rival TikTok.
"I just want to see cute pictures of my friends. Sincerely, everyone, "read the post, which received more than 1.9 million likes.
The post also referred users to a petition asking Instagram to bring back "chronological" feeds, not feel like TikTok, be more photo-loaded, and "list[n] creators."
Instagram has focused on making videos that take up the majority of users' screens. It is reported by The New York Times. The platform recently announced that it will be making all of its Reels videos — short Instagram videos — on the app.
Instagram has also begun adding more suggested posts to users' feeds, a strategy very similar to the TikTok "For You" page where users are met with suggested dance and meme videos.
Adam Mosseri, head of Instagram, responded to criticism on Tuesday and said he believes the app will become more video-centric "over time".
"We're going to continue to support photography, it's part of our heritage, you know I love photography. I know that many of you also love photography," said Mosseri. "However, I have to be honest. I believe more and more Instagram will become video over time. We see it even if you don't change anything. We see it even if we just look at the timeline. We'll have to use this shift while continuing to support the photos."
Mosseri assured users that the new kind of custom feeds — a "full-screen" experience similar to TikTok — was just a "test".
"This is a test for a small percentage of people, and the idea is that a more full-screen experience, not only for videos but also for photos, can be a little more fun and engaging," he said. "But I also want to be clear that this is not good yet."