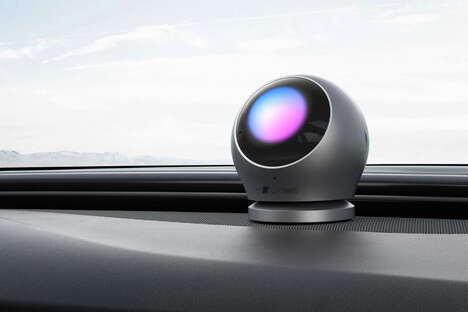 The Tmall Genie Dashcam is an advanced piece of equipment that drivers can build into their dashboard to capture footage of the road, increase their productivity, and more.
The dash cam has a convex design with a lens on the outside and a touch light on the opposite side facing the driver. This gives the device an advanced, intelligent speaker shape that drivers will appreciate. The device also features an artificial intelligence (AI) voice assistant to help drivers complete multiple tasks without taking their eyes off the road. The dash cam also monitors driving to call the authorities in case of an accident.
The Tmall Genie DVR is developed by Zhejiang Tmall Technology Co., Ltd. and is the recipient of the iF Design Award for 2022.