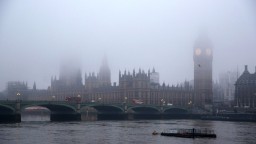 Security technology such as security cameras and alarms are used throughout the estate.
In addition to unarmed security personnel, there are also armed police officers on the premises.
Timeline (Selected)
11th century – The original palace was built.
1604-1605 – A group of English Catholics, including Guy Fawkes, plot to blow up Parliament to protest their treatment by Protestants. However, the plot was uncovered, and the conspirators were hanged. November 5th is still celebrated in England as "Guy Fawkes Day" when people celebrate with bonfires, fireworks and burning effigies of Fox.
October 16, 1834 – The fire destroyed most of the building.
1840 – Construction of the current parliament building begins.
1852 – The House of Commons is used for the first time.
1870- Construction completed.
1950- The renovation of the House of Commons is complete.
1987- The United Nations Educational, Scientific and Cultural Organization (UNESCO) has listed this building as a World Heritage Site.
2000- Portcullis House, the new parliament building, completed.
February 2001 – Portcullis House officially opens.
April 24, 2020 – Parliament publishes a report outlining each stage of work to be carried out as part of the restoration and renewal program for the Palace of Westminster. This follows the October 8 approval of the Parliament Buildings (Restoration and Renewal) Act 2019.
Characteristics
The designers/architects are Sir Charles Barry and Augustus Welby Pugin. Barry won the competition for the title of architect.
There are four floors:
– Ground floor – Offices, houses overlooking the river, conference rooms and dining rooms.
– First floor – more dining rooms, chambers of the House of Commons and the House of Lords and libraries.
– Second floor and Third floor – Committee rooms.
At one end of the palace is the speaker's private area, and at the other end is the Lord Chancellor's area.
Made of limestone with an iron roof.
The main entrance is called St. St. Stephen's Hall, which leads directly to the Central Lobby or Octagon Hall. This area is open to the public.
Parliament occupied nearby buildings as needed, including the Parliament Street Buildings and the North and South Norman Shaw Buildings.