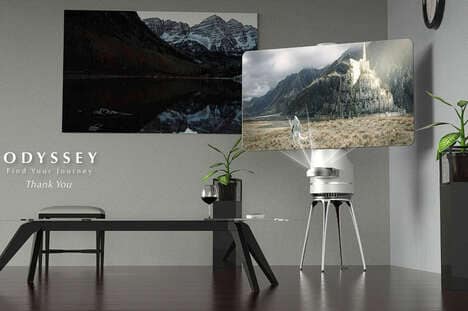 The Odyssey concept entertainment system was designed by Alex Weber as a visualization of how residential technology could be enhanced and expanded in the near future.
The system is characterized primarily by its spaceship-like design that opens to reveal a projector screen for use with a retractable projector lens. The device is capable of projecting images in stunning 4K UHD resolution, and a series of 12 high-quality audio drivers provide an enriching listening experience. This makes the living room entertainment setup ideal for streaming content or listening to music.
The Odyssey concept entertainment system is efficiency-focused and discreetly folds all of its components into the main body when not in use to save ample space.