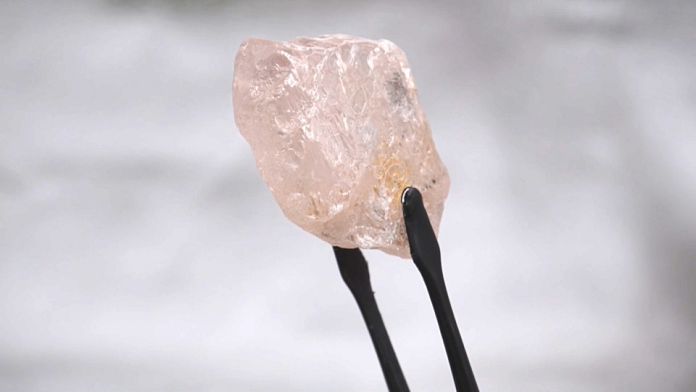 A rare pink diamond discovered in Angola is believed to be the largest of its kind found in the past 300 years.
The stone weighing 170 carats and weighing only 34 grams was named "Rose Lulo" after the alluvial mine where it was discovered. Alluvial means that the stones are taken from the river bed.
But Australian mine owner Lucapa Diamond Company says only one in 10,000 diamonds found is pink.
The discovery of the pink diamond caused a lot of excitement not only in African diamond-producing countries, but throughout the world.
"The discovery of this particular pink diamond in Angola is a clear confirmation that natural diamonds have always been real wonders of the world," said Dr. M'Ze Fula Ngenge, Chairman of the African Diamond Council.
The mine in Angola produced two of the largest diamonds ever found in the country, including a clean 404-carat diamond.
"Rosa Lulo" is to be sold at an international tender by Sodiam, the state-owned diamond marketing company of Angola.
"When you get to these rare items, it is very difficult to determine or understand how much premium could be paid for this kind of stone," said Steven Weatherall, chief executive officer of Lucapa Diamond Company.
Due to its purity and unusual coloring, it is expected to be a record high price.