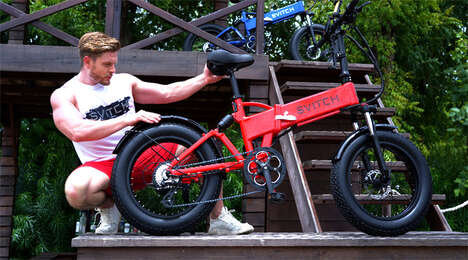 Switch, an electric vehicle startup based in Gujarat, has announced the launch of its world's first electric bike, the CSR 762. This electric bike is powered by a 10kW permanent magnet synchronous motor. This power allows you to reach a maximum speed of 110 km / h and a range of approximately 120 km, after which the bike must be charged.
The Svitch CSR 762 is a connected e-bike with a 5-inch smart display that allows you to use a number of convenient features such as media control, battery life monitoring, current speed and more. In addition, the CSR 762 has various driving modes suitable for different situations, such as parking mode, sports mode, tourist mode and reverse mode. These ride modes can be controlled via the display and offer completely different performance.
Svitch's first CSR 762 e-bike will be available soon for an MSRP of Rs 165,000 or approximately $2,000.
Image Credit: Switch