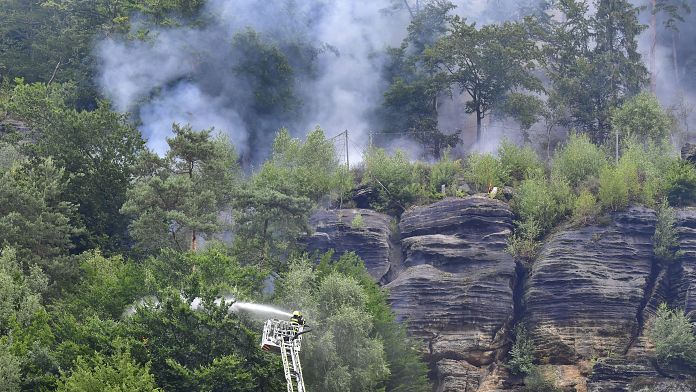 Hundreds of firefighters continue to fight a forest fire that has been raging for a week in the Bohemia Switzerland National Park in the Czech Republic. To date, about 1100 hectares have been destroyed.
About 700 emergency personnel are on site, including Swedish firefighters who arrived in the Czech Republic on Friday to help with firefighting aircraft. Slovakia, Poland and Italy are also providing assistance.
A firefighter was seriously injured while putting out a fire on Saturday afternoon after he fell off a cliff. The helicopter took him to the hospital. He is not life threatening. On the same day, two more firefighters were injured, who sought medical attention.
Martina Gotsova, spokeswoman for the Hradec-Králové region's fire department, said they deployed all their aviation equipment to extinguish the fires. Including six helicopters and five planes.
However, there is some optimism. Several districts were liberated and 500 people who were supposed to be evacuated from Vysoka Lipa were allowed to return. The local fire brigade is also fighting the fire.
In the nearby Saxon Switzerland nature reserve in Germany, authorities are also fighting fires. This was reported on Sunday by numerous new sources.
In Bernsdorf in Upper Lusatia, the police are investigating whether a forest fire, now extinguished, is arson.