NEWNow you can listen to Fox News articles!
President of Ukraine Volodymyr Zelensky announced on Saturday a mandatory evacuation of residents of the country's eastern Donetsk region amid heavy fighting in the ongoing war with Russia.
The President said: "The more people leave [the] Donetsk region now, the fewer people the Russian army will have time to kill," he said, those who leave will be compensated.
Zelenskiy also said in his address that the hundreds of thousands of people still occupying war zones in the greater Donbas region must also leave. Donbass includes Donetsk and Lugansk regions.
"Many refuse to leave, but it still needs to be done," he said. "If you have the opportunity, talk to those who still remain in the war zone in Donbass. Please convince them to leave."
RUSSIAN SPEAR "EVERYWHERE" IN UKRAINE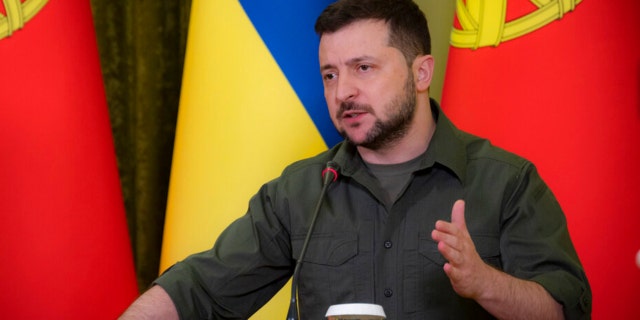 According to Ukrainian media, Deputy Prime Minister Iryna Vereshchuk said the evacuation had to take place before the start of winter as the region's natural gas reserves were destroyed.
But former US ambassador to Ukraine John Herbst said the evacuation may have more to do with anticipation of more intense fighting than fuel shortages.
"I don't know why Zelensky called," he said. "What I know is that there were fierce battles in Donetsk. [neighboring] Lugansk [oblast] several weeks ago. I expect further fierce fighting in Donetsk."
Ukrainian military Earlier on Saturday, it was announced that more than 100 Russian servicemen were killed and seven tanks were destroyed during Friday's battles in the Kherson region. The Kherson region is the center of Kyiv's counter-offensive in the south and an important link in Moscow's supply routes.
UKRAINE ANNOUNCES MORE THAN 100 RUSSIAN MILITARY DIE IN BATTLE IN KHERSON REGION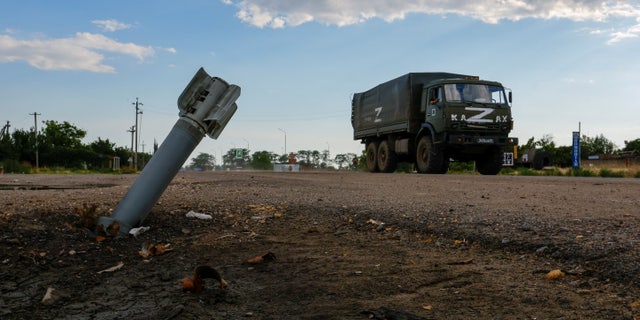 Ukraine's southern command has said rail links to Kherson across the Dnieper River have been cut, which could further isolate the Russian military west of the river from supplies to Crimea and to the east.
Long-range missile systems supplied by the West have been used by Ukraine to damage three bridges over the Dnieper River in recent weeks, blocking Kherson region.
"As a result of the shelling to establish control over the main transport routes in the occupied territory, it was established that it was impossible to move along the railway bridge across the Dnieper," the southern command of Ukraine said in a statement.
RUSSIA ANNOUNCES 40 UKRAINIAN PRISONERS OF WAR KILLED IN CUT TO US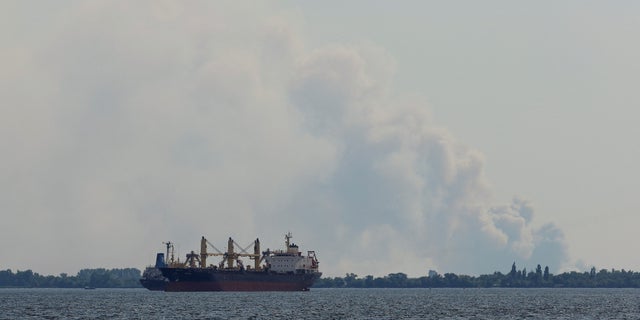 Governor of the Kherson region Dmitry Butriy said that Berislavsky district, which is located across the river to the north-west of the Kakhovskaya hydroelectric power station, was especially affected.
CLICK HERE TO GET THE FOX NEWS APP
"In some villages, not a single whole house remains, the entire infrastructure is destroyed, people live in basements," he wrote on Telegram.
Butriy said that fighting continues in many parts of the Kherson region.
Reuters contributed to this report.