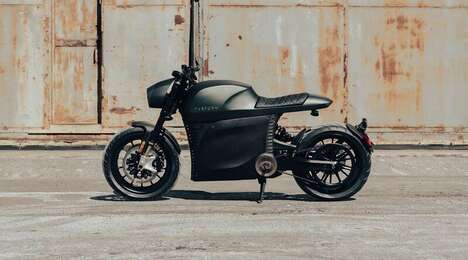 Tarform has released two unique electric motorcycles called the Racer and Scrambler. Tarform Racer and Tarform Scrambler share the same internal components. However, the two models differ in design and tire choice, with the Scrambler having off-road tires while the racing one has road tires.
Both electric motorcycles are powered by a 55kW electric motor powered by an 11.8kWh battery pack. These two components provide a total of 75 horsepower at the rear wheel, which is impressive given the 440-pound weight of the motorcycle models. According to Tarform, the motorcycles boast a maximum range of around 190 miles, as well as a top speed of 120 mph. This makes Tarform bikes one of the fastest electric bikes on the market.
The impressive performance of Tarform electric motorcycles is due to the fact that each model is handcrafted from premium sustainable materials.
Image Credit: Tarform