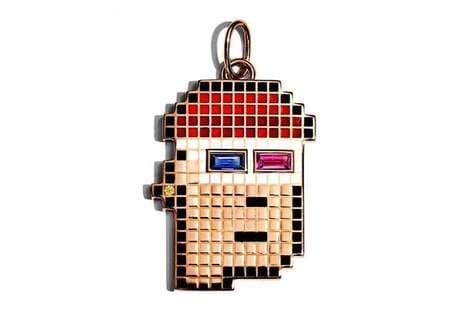 Tiffany & Co recently announced that it is going to launch an NFT, known as NFTiff. It will be available exclusively to CrptoPunk owners and contains 250 digital assets. Owners will be able to receive a unique iteration of their Punk in the form of a bespoke pendant, which will be released on August 5 for either $51,000 or 30 Ethereum.
Each of the pendants consists of at least 30 precious stones or diamonds. It also features an 18k rose or yellow gold base engraved with a special Punk serial number, and signature Tiffany-inspired details on the back. Collectors will also receive an iteration of their NFT pendant.
Image credit: Alexandre Arnault, Tiffany & Co.