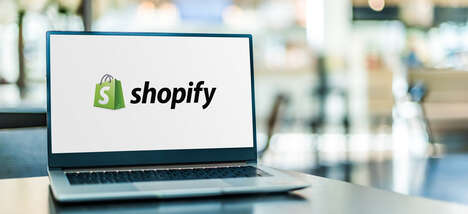 Smartrr Subscriptions, the leading subscription app designed specifically for the consumer-facing brands of Shopify, has announced the launch of a new customer account portal that will include a rewards system, build features, referral tools and more.
The new service was created to empower DTC brands by allowing them to create customized post-purchase itineraries for their customers, the company said. The new set of tools will help make Smartrr one of the most powerful subscription platforms offered in the Shopify ecosystem.
"Consumers require curated subscription programs and more than that, control over their subscription journey. Not only that, brands need to offer reasons for creating intimacy beyond the product being purchased. Our latest product release embodies exactly that and sets a new standard for DTC. experience after purchase. We're so excited to share our new features with the Shopify community!" Gabi Yitzhak Tegen, CEO and Founder of Smartrr, said.
Image credit: Shopify