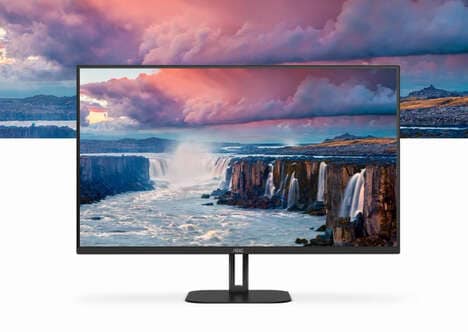 AOC V5 USB-C Monitors are a new line of peripherals that consumers can include in their home office when looking for crystal clear picture quality, style and more.
There are five monitor models to choose from, including 24V5C, 24V5CE, 27V5C, 27V5CE, Q27V5C and Q32V5C. Each monitor, as their name suggests, connects to computers via a USB-C connection, making it easy to set up with both desktop devices and laptops.
AOC V5 USB-C monitors provide great visuals and laptop users can enjoy up to 65W of power, perfect for charging laptops. The laptops also have a sleek design that makes them a stylish addition to a desktop computer.