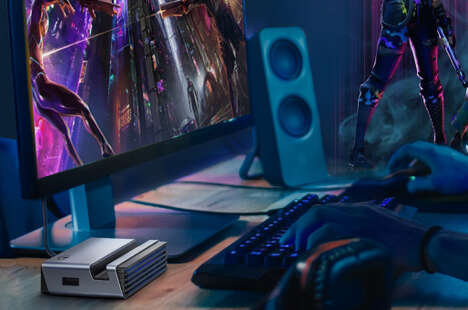 MohaCloud is a new startup that is currently raising funds for its first product, MohaCloud PC. This is a compact mini PC designed specifically for cloud gaming and game streaming. Thus, the PC is incredibly small and simple, taking up minimal desktop space, while still providing a smooth gaming experience in the cloud.
MohaCloud PC has interface options for connecting to a mouse, keyboard and monitor, as well as the ability to connect to the Internet via a USB-C port. MohaCloud's marketing page shows a PC using Wi-Fi pass-through with a mobile device, so it's not clear if the PC will support a direct Ethernet connection when released.
According to MohaCloud, MohaCloud PC delivers true PC-level gaming by leveraging high Wi-Fi speeds and the true power of the cloud.
Image credit: MohaCloud