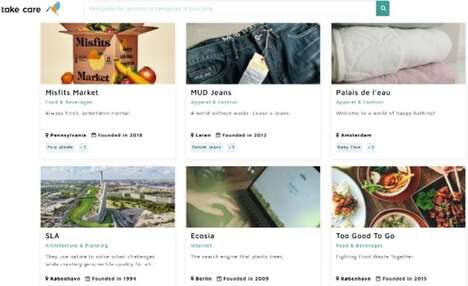 After the climate change crisis, many brands have chosen to create sustainable and recycled products to attract conscious consumers, and Take Care helps consumers find these brands. The platform helps users find companies focused on sustainability and ethics in areas ranging from food and health to large-scale projects such as architecture or biotechnology.
There are many ethical violations in the fashion, style and beauty industry, including animal cruelty, unfair trading practices and wasteful production methods. The Take Care website helps dispel the myth that you have to compromise to look good, with products filtered by sustainability, vegan, handmade, fair trade, and zero waste.
If more consumers seek to reduce their environmental impact, we can expect more websites like Take Care to launch.