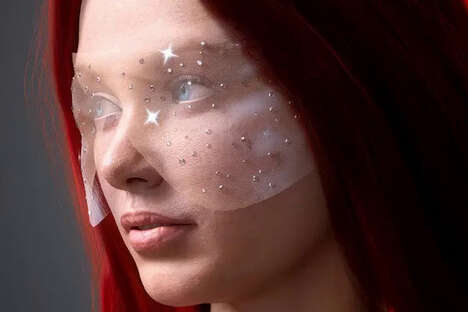 Bakeup is a new digital beauty brand created by makeup artist Joe Baker and singer Grace Gaustad that is ready to bring beauty to the metaverse. This partnership is the result of the couple's previous makeup collaborations and expands on the idea of ​​storytelling through beauty.
The cosmetics brand is on a mission to bring a "wildly daring makeup line" to market with limited-edition NFT-style eye jewelry. These digital assets will offer people new creative ways to express themselves through avatars and augmented reality filters for social networks, as well as real products.
The pioneering cosmetics brand is due out in the fall of 2022 and will coincide with Gaustad's second album.