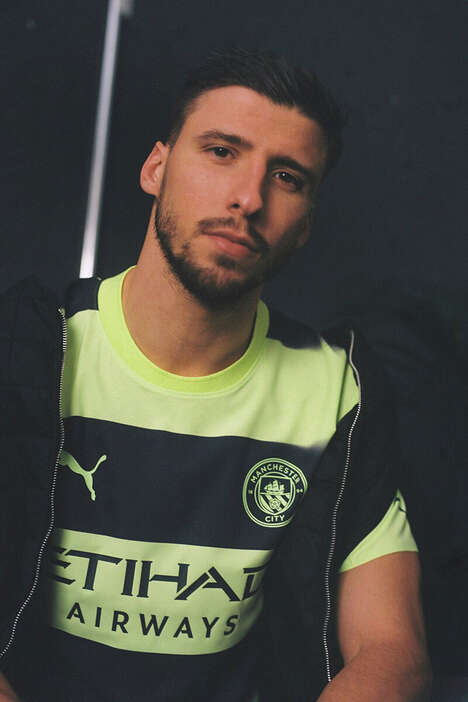 Manchester City's third kit has just arrived just in time for the club's new campaign. The campaign marks the city's first launch of a Metaverse-based set and was recently announced through Roblox, an interactive online game that allows users to create their own characters. Players could view and interact with the kit by visiting the Land of Games PUMA.
The jersey, inspired by Manchester street art and the city itself, is adorned with black spray paint that covers the neon green shirt. There are references to the "Manchester Worker Bee", an emblem that represents Manchester's rich heritage and work ethic.
For the first two weeks of the campaign, Roblox players can play the new "Football Rush" game to download the digital version of the game. Players who cannot win can purchase the kit from the PUMA Gear Store on Roblox.
Image Credit: PUMA, Manchester City