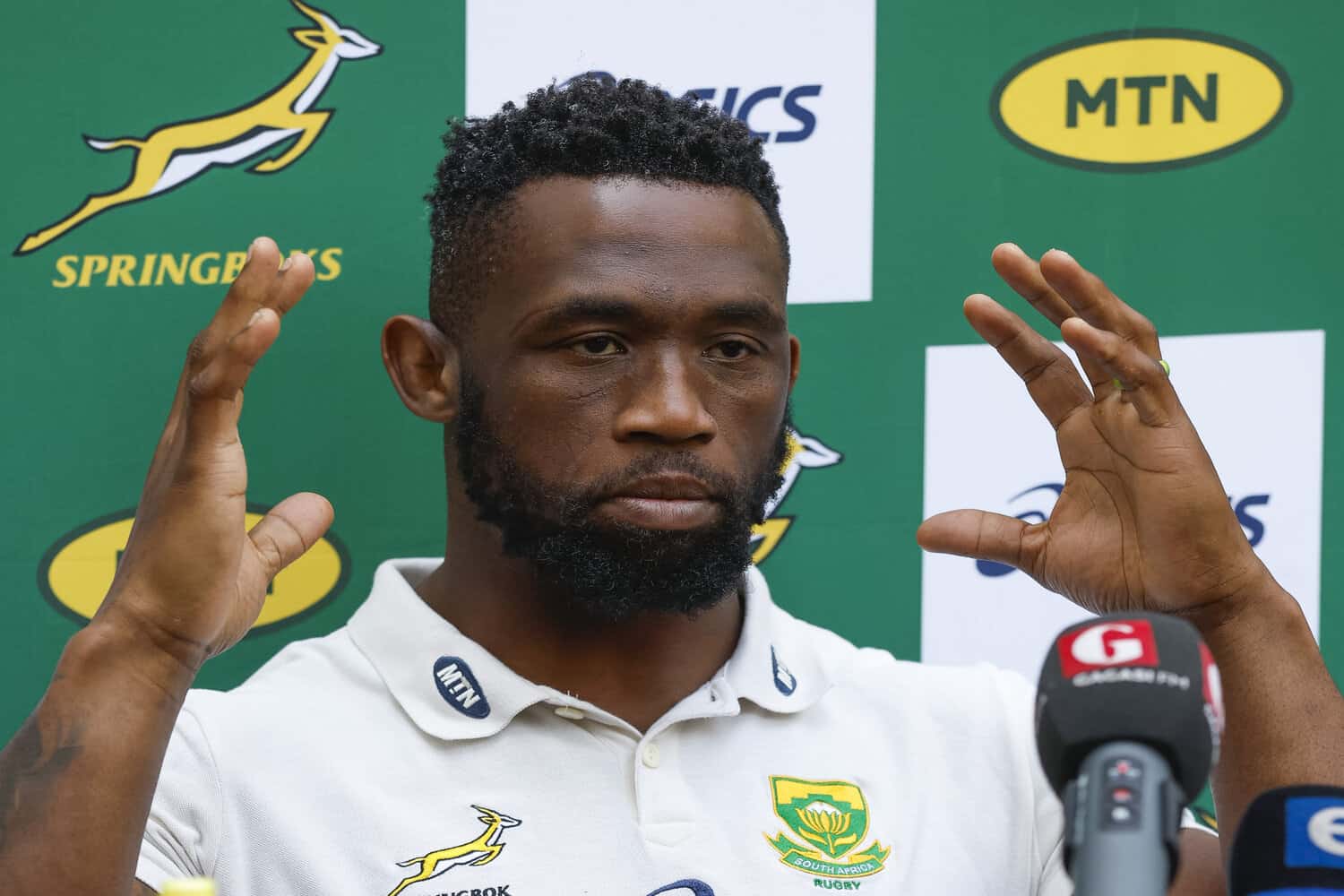 springbuck Captain Sia Kolisi insists they have enough motivation to win All black when the teams meet in their rugby championship opening at Mbombela Stadium on Saturday afternoon (starting at 17:05).
During Friday afternoon's pre-match press conference, they were asked if they were motivated enough as a team usually thrives on being the underdog and performs best when written off.
However, heading into this game, the All Blacks are on a horrendous four-game losing streak in their last five games, with the last two games lost to Ireland in New Zealand, where the 'boxes' are considered small favorites, which they don't use. to k.
​
ALSO READ: Peter-Stef regains confidence after injury
"The way we see it as a group is that we haven't won at home (against the All Blacks) in eight years (since 2014) and that's our motivation. We cannot control what happens at the All Black camp, all we can control is what we can do," Kolisi explained.
"Like this group, we didn't beat the All Blacks in South Africa. That's what we want to do. We want to play really well, make sure we start with intensity and implement our plans. We want to test ourselves against them. They are an amazing side.
"They just lost their last two games but we were also on the other side so we know what it's like. To get started, you will need one game (recovery). So we don't think about what other people think, we just focus on what we have to do right."
Home All Blacks success
Only four players in Saturday's Game 23 were successful against the All Blacks in South Africa: Eben Etzebeth, Willy le Roux and Handre Pollard started that match at Ellis Park in 2014, while Trevor Nyakane played off the bench.
The rest of the 19 players have yet to get that feeling and will be brimming with enthusiasm to break the eight-year cycle of home defeats against their closest rivals.
The team is top notch after a good two weeks of training at the Lowveld and they will go into the match with a lot of confidence and have a lot to prove after a boring Test series win over Wales last month.
"The guys are doing well. The past two weeks have been great, we got here early and feel strong and ready. We had a lot to work on after the Welsh series," Kolisi said.
"There were things we talked about in the alignment camps and now we're slowly starting to move away from those goals and we're completely focused on the things we wanted to improve going forward."