NEWNow you can listen to Fox News articles!
Seoul, South Korea – Speaker of the House Nancy Pelosi ended her two-day visit to Seoul on Thursday, but her face-to-face meeting with the president sparked controversy among South Koreans.
Pelosi is the first sit-in speaker visiting South Korea since Dennis Hastert visited Seoul in 2002. She met with her colleague Kim Jin-pyo, speaker of the National Assembly, and agreed to support both governments' efforts to achieve denuclearization and peace in the peninsula, under tight containment against North Korea.
However, public criticism erupted South Korean President Yoon Suk-yeol — who missed a face-to-face meeting with Pelosi due to being on summer vacation in his country's capital, Seoul.
Despite her official visit to Seoul, the South Korean presidential administration gave several comments about the meeting with Pelosi.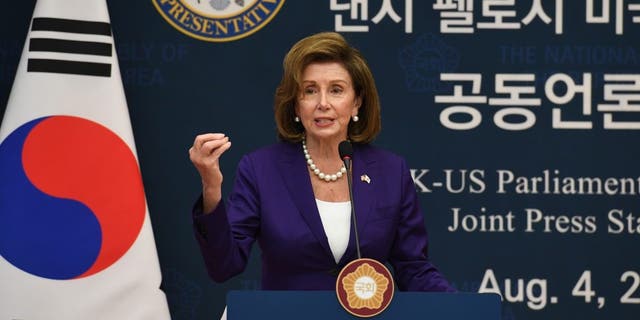 PELOSI DOES NOT MENTION TAIWAN TO SOUTH KOREA BECAUSE CHINA WILL STRIKE MISSILE BACK
The president's office initially told reporters that Yoon and Pelosi's meeting was not arranged due to Yoon's planned summer vacation. He then abruptly stated that he was coordinating with Pelosi's office to arrange a meeting, but then changed his statement again to say there was no coordination between the two offices.
Although Yoon stayed at his home in Seoul, his office finally confirmed on Thursday that they would be having a phone call rather than a face-to-face meeting. The conversation between them lasted 40 minutes.
Earlier on the trip, she met with the leaders of Singapore, Malaysia and Taiwan before arriving in Seoul. She is also expected to meet with Japanese Prime Minister Fumio Kishida on Friday.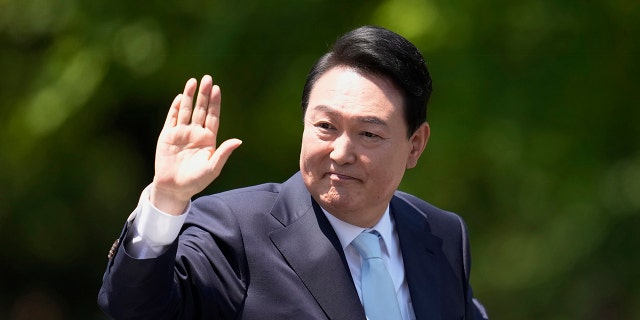 SOUTH KOREA CANCELS FLIGHTS TO TAIWAN AFTER CHINESE MILITARY TRAINING WITH LIVE ARROWS
Choi Yong Beom, the president's senior public relations secretary, said the decision not to meet with Pelosi was made based on "national interests."
However, the official declined to answer further questions from journalists about what was meant by "national interests" in this situation.
The controversy deepened when Pelosi's delegation arrived at the Osan airbase on Wednesday, where a photo showed the absence of Seoul officials greeting her and the delegation on the spot.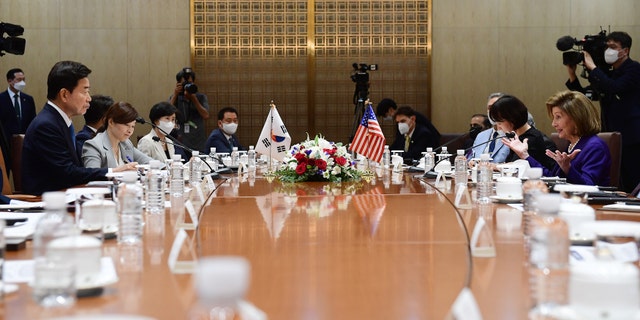 Choi said Pelosi's colleague, the speaker of the National Assembly, should have been responsible for hosting the welcoming ceremony. He also said that Pelosi's office canceled the ceremony due to the late arrival of her delegation on Wednesday.
CLICK HERE TO GET THE FOX NEWS APP
Pelosi's office has yet to issue a statement about the controversy that has arisen from criticism of the South Korean president by many members of the public.